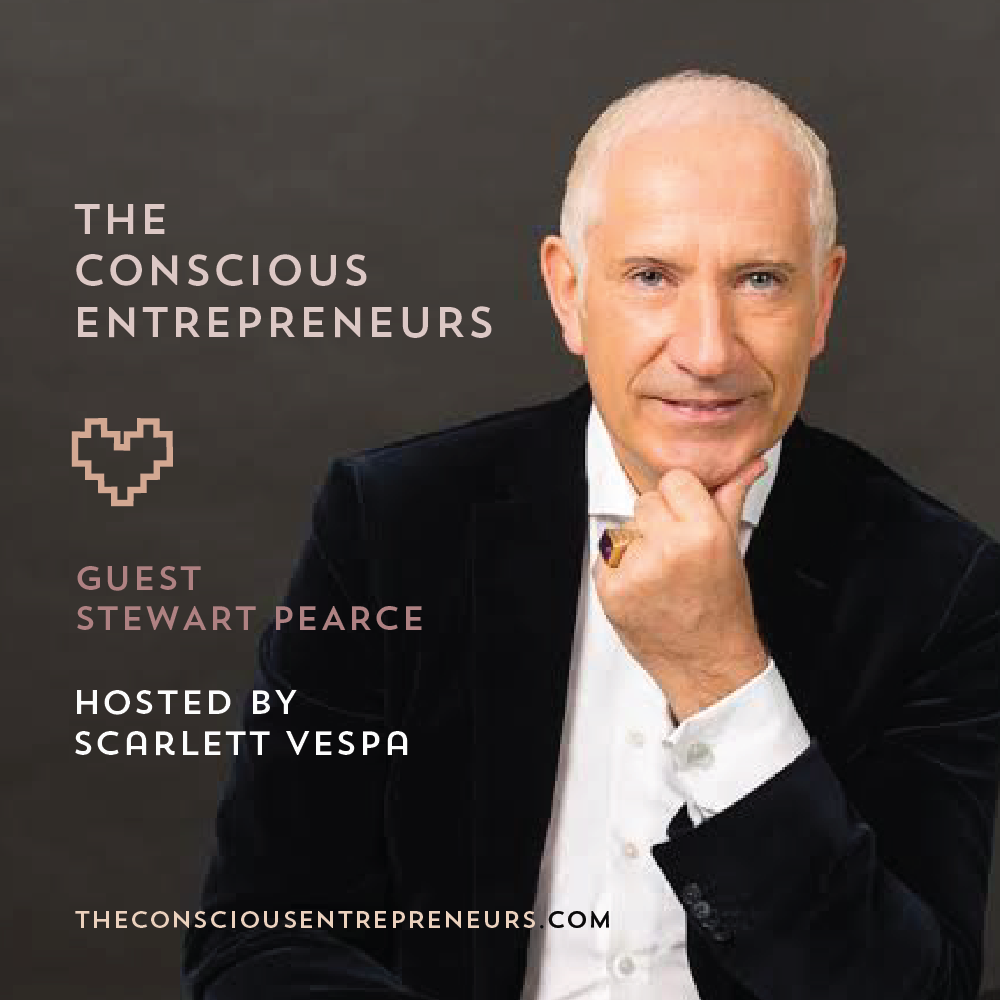 In this podcast, I talk with Stewart Pearce, the voice of change. Stewart is liberating the authentic voice of extraordinary people. I was privileged to interview Stewart about his work as an actor, presentation coach and spiritual teacher. He is the Master of Voice having worked with the likes of Vanessa Redgrave, Michelle Williams, Minnie Driver, Marianne Williamson, Dame Anita Roddick, Margaret Thatcher and Diana, Princess of Wales. He believes we all have one note that resonates inside of us that shares the very heart of who we are.
If you would like to know more about Stewart and his work, visit: stewartpearce.com and theangelsofatlantis.com
More about Scarlett Vespa, The Conscious Room Membership and her Digital Marketing Company The Conscious Agency.
You can meet Scarlett by signing up to her private FB group: The Conscious Entrepreneurs